Start Your Behavioral Journey for Free
Explore, Share, and Compare Insights
We help people stress less, do more, and be well for longer.
The DNA platform helps over 2 million people per year align to their behavioral talents and financial behavior styles, as well as build an improved relationship with money.
See how it works for free!
Try Before You Buy
No Credit Card Required
Step 1: Personal Discovery
Start today by taking 10 minutes to compete your personal discovery. Your unique behavioral style will be revealed with details explained in a customized video. You will also receive a Work Talents Report that highlights your strengths as well as where you might best fit in your organization.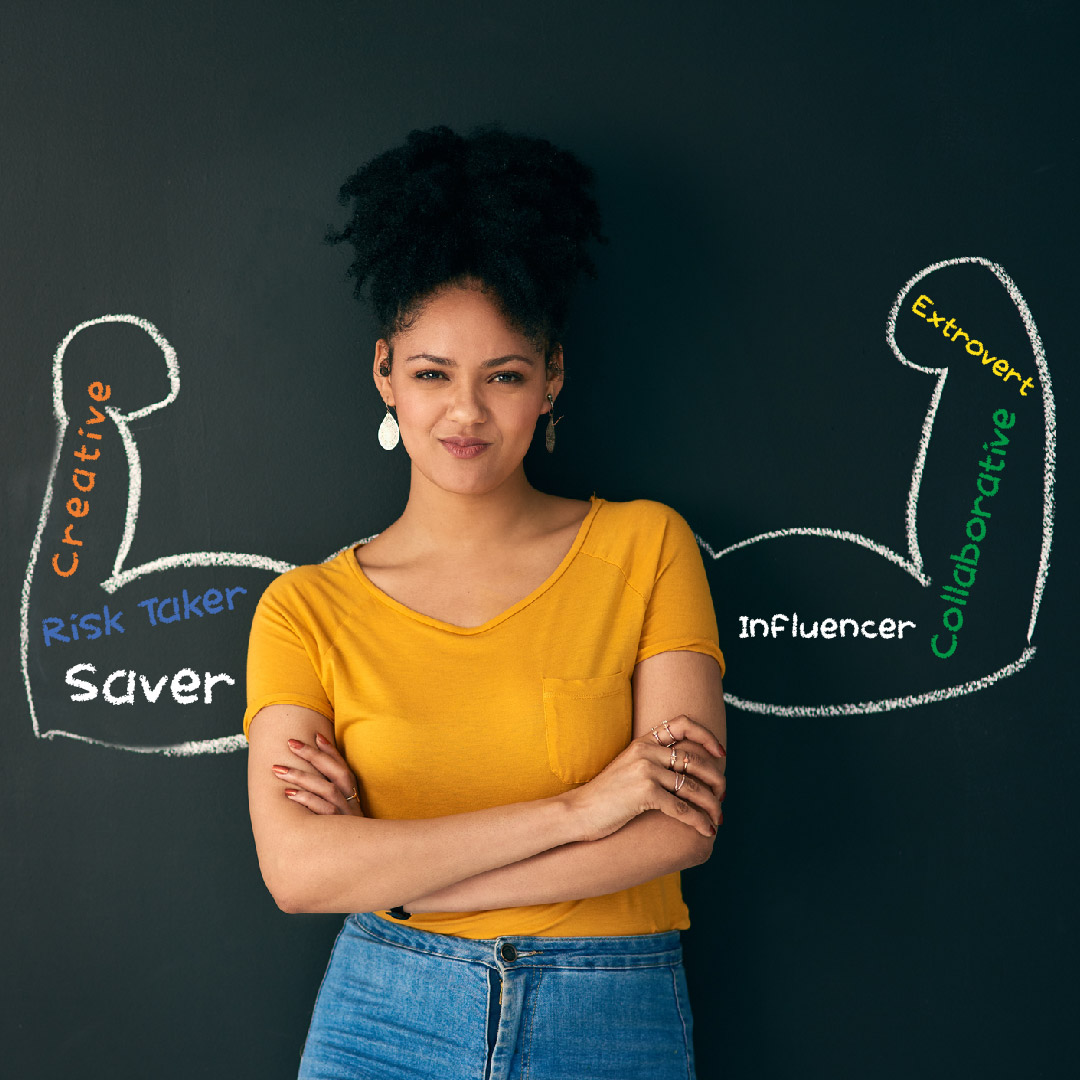 Step 2: Subscription Trial
If you like what you see, extend your personal discovery to a 14-day subscription trial. You'll be able to invite friends, colleagues, and clients to try the discovery process and will have full access to our tools. Generate multi-person reports, compare and contrast individual traits, and more.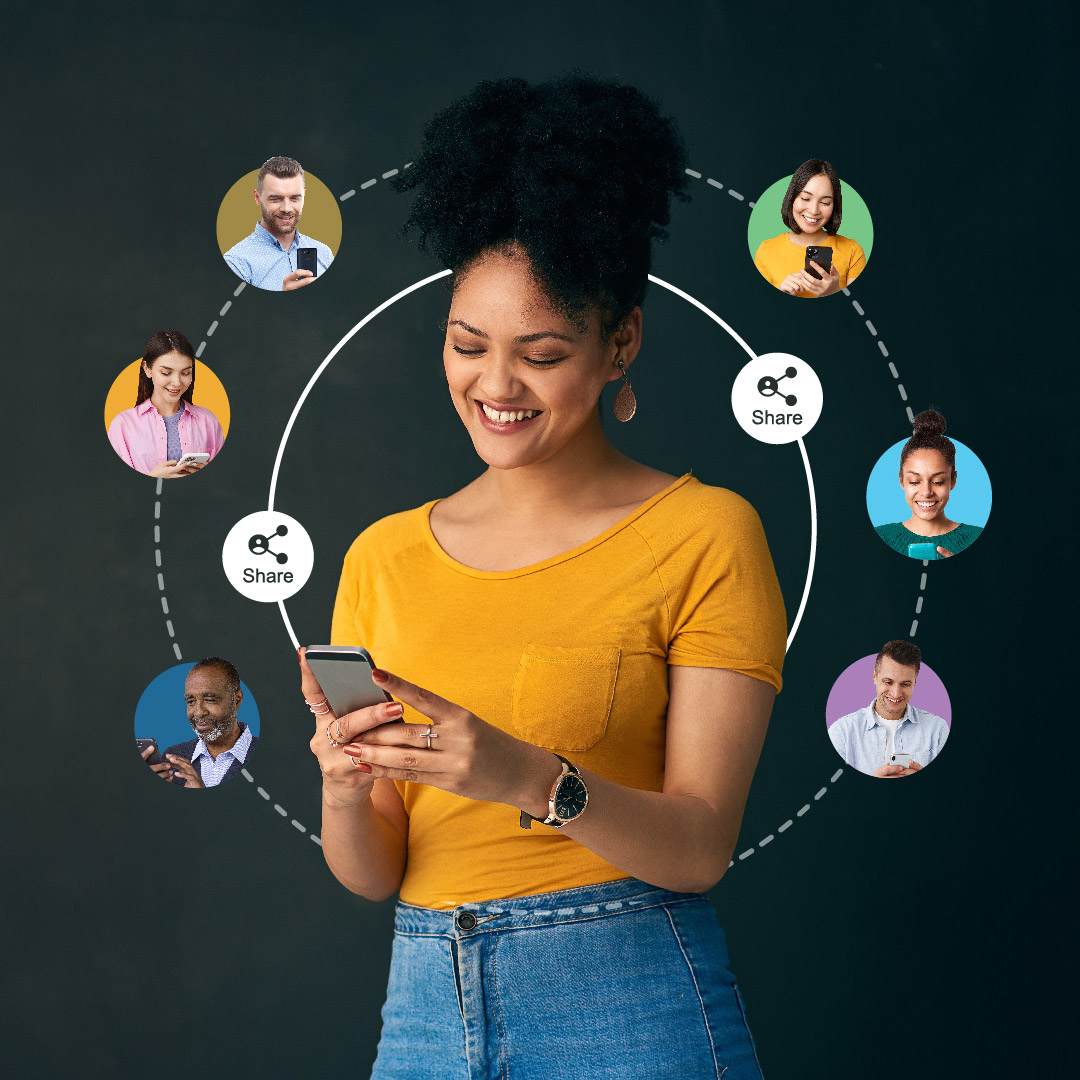 What Behaviorally Smart Business Leaders Are Saying

"I've used a number of psychometric instruments to help my clients assess their strengths and struggles as both individuals and as families, and the DNA behavior tool is the best instrument that I have found that does a really good job of helping people to identify not only their strengths and struggles, but also their risk tolerance and risk behavior."
Tamara Surratt
President and CEO, Legacy Family Office
Learn More About the Options
Experience the Power of Self-Awareness
See if we can pinpoint your work talents, accurately predict your communication style, and identify your unique desired tasks. Exclusive to this trial, you'll receive access to a report highlighting your own personal behaviors.
You'll get: Your Work Talents Report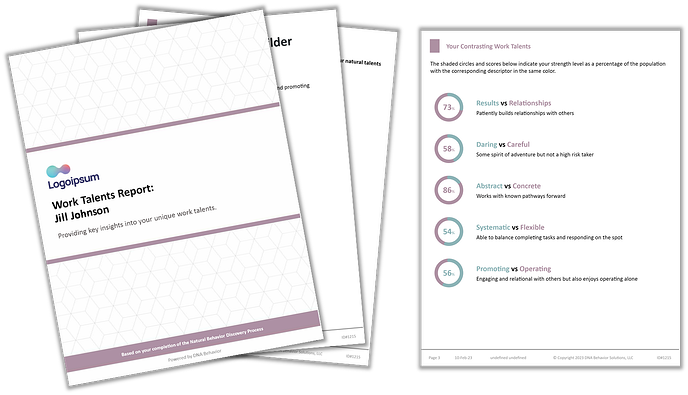 See Your Personal Insights and More
Behind the scenes, there are insights for pretty much everything. Schedule a Call with an expert, and we will let you look under the hood, explore additional insights, and learn about your financial behavior style and relationship with money.

If you'd like a sneak peek at the type of personalized information you can access, we invite you to Check Out the DNA Styles of Our Team.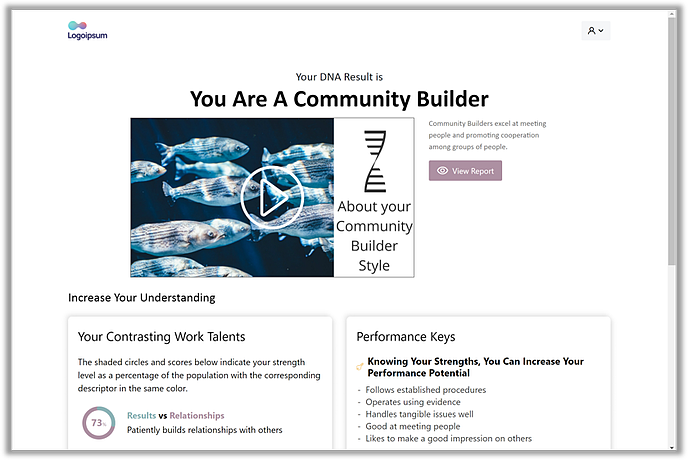 Expand Your Personal Experience to Your Business
If you like what you see, continue to a 14-day subscription trial. Our most successful users invite 5 friends, family, and colleagues to complete the discovery to learn how the system works and "kick the tires" as a subscription user. This 14-day trial phase is completely on us. No credit cards. No obligation. No pressure.
We have curated several specialized experiences for our users. Simply choose the one that's right for you!
See What's Inside
Would you like to take a look inside the app before you get started? Watch this short video to see how easy it is to use. We'll give you a high-level walkthrough of the dashboard, reports, and special features!