Accelerate Business Success Scientifically
You Can Create Optimal Employee and Client Experiences by Using Data-Driven Behavioral Insights
Leverage Our Behavioral Science (BeSci) Technology
Whether you're a leader in an organization, an advisor, or a corporation looking to invigorate your existing applications, our mobile-enable desktop app provides valuable insights that will help you meet your unique business needs.
The data-driven platform generates extensive insights into work talents as well as financial behaviors. Those insights are bundled in a way that provides a weighted blend of the most relevant insights for the way you do business. Whether your focus is on employees or clients, we'll make sure you have the knowledge you need to build a stronger business on the inherent strengths of people.
And don't worry...you won't be on your own. Our behavioral experts, as well as Gene AI, are here to make sure you have the support you need to effectively apply our 4,000+ insights. Your subscription includes customizable one-on-one and group consulting programs that focus on your unique business goals and needs.
Get to Know the Natural Talents, Personality Traits, and Financial Behaviors of Employees and Clients
When you subscribe to DNA Behavior, you get access to behavior and money insights all in one platform. You'll find a customizable dashboard with a modern, easy-to-use interface that makes working with the data pretty simple. With the click of a button, you can toggle between insights most relevant either to the employee or client experience.
Drive the Employee Experience (EX)
Work Talent Insights for

Building a People-Centric Culture

Insights Focused on P

ersonal Productivity, Hiring, Team Alignment, and Leadership Development
Select Financial Behavior Insights to Help Guide Practical Decision-Making
Side-by-Side Team Member Behavior Comparison

Shareable Profiles

for Introducing Team Members to Each Other
Extensive Behavioral Benchmarks for Every Role
Communication Keys for Managing Differences

The Advanced Tools of Gene AI for Connecting with Your Coworkers and Team
Drive the Client Experience (CX)
Financial Behavior Insights for Practical Decision-Making

Insights Focused on

Saving Habits, Budgeting, Setting Goals, and Risk Appetite
Select Work Talent Insights for People-Centric Firm Management
Side-by-Side Behavior Comparison for Client/

Relationship Manager

Matching
Communication Keys for Client Relationship Building at Every Interaction
Real-time Market MoodTM Prediction Tool
Behavioral Bias Identifier

The Advanced Tools of Gene AI for Emotionally Engaging with and Marketing to Your Client Base
Which Insights Do You Need?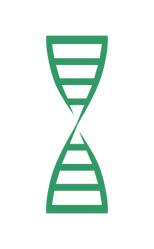 Work Talent Insights: Align Your Team
Designed for Teams, Leaders of Organizations, HR Departments, and More
Organizational decision-making can be more science and less intuition when you have a deeper understanding of what each team member inherently brings to the table. Whether you are matching employees with teams or account managers with clients, you'll have a better outcome when you know how each person communicates, invests, works, and lives.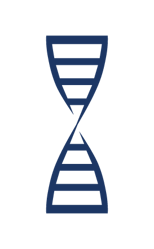 Financial Behavior Insights: Understand Your Clients
Designed for Wealth Managers and Other Service-Based Businesses
We'll help you power wealth management and financial decision-making with insights geared toward clients and advisors. Money is a compelling motivator of behavior. By understanding someone's attitude about finances, you can customize your language, strategy, and approach for greater success.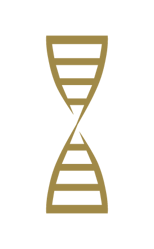 Enterprise API: Manage Differences at Scale
A Scalable, Reliable, and Customizable Solution for Larger Firms
You can add a human element to your existing organizational data by incorporating our API as the "behavioral chip." With the behavior and money insights generated, you can create the ideal environment for your employees and clients based on their distinct styles. You'll be able to consider factors like communication, spending patterns, the propensity to take risks, and behavioral biases when making high-stakes decisions.
Our Technology is Built to Align and Balance Your Life
Capitalize on
Strengths
Learn how strongly you rank for certain traits like "planned" versus "spontaneous" or "patient" versus "fast-paced." This information can empower you to make life, career, and financial decisions that align with your inherent strengths and lead to better decision-making.
Minimize Struggles
to Maximize Energy
Have you ever wondered why you were so drained after successfully completing a task? You were likely working outside of your inherent behavior style instead of using your strengths.
Appreciate the
Ability to Adapt
Never put people in a box just because of their inherent behavior style. Adapting is necessary for success. With self-awareness, you make a conscious choice and have a deeper understanding of people. So, you control what you decide, assign, or take on.
When you analyze happiness, it turns out that the way you spend your time is extremely important.
- Daniel Kahneman, Author, Psychologist, and Economist
How Do We Do It?
The DNA Behavior cloud-based application takes your employees and clients through a 10-minute discovery process that produces reliable data-driven results that you can act on immediately. It's the only psychometric platform focused on behavior styles and money attitudes. Because we use a forced-choice scoring model, it allows for greater depth and breadth of the insights, removing the situational bias common with other models.
The Natural DNA Behavior Discovery process has
97.1%
reliability in predicting natural behavior.
– DNA Behavior, 2009-2021
Interactive and Presentation-Ready Dashboard
The app's interactive dashboard makes it easy to find the information you need without digging through layers of complicated data. Instead, you will find colorful charts and graphs, comparison tools at the click of a button, and a presentation mode that makes sharing insights both simple and professional.
What Behaviorally Smart Business Leaders Are Saying

"I actually have prospects take the Financial DNA questionnaire between prospect meeting 1 and prospect meeting 2. I've seen my close rate sky-rocket – it's a huge differentiator."
Jake Northrup
Founder & Financial Planner, Experience Your Wealth | Investment News 40 Under 40 | Investopedia Top 100 Advisor

"I had to discover and then accept that I was creative because the world had taught me that I wasn't… I have come to realize, partly through DNA Behavior, partly through looking at the trajectory of my life…you've been creative in all kinds of ways…The creativity has come in the form of education, creating workshops, etc."
Keita Demming
CEO, The Covenant Group
Need a Consultation?
Our solutions don't stop with technology. We are here to help you get started and get the most out of our products. We provide an array of consultation services that cover training and implementation.
Take a Look for Yourself
We've made using behavioral insights a reality in 125 countries by solving significant relationship, productivity, and decision-making challenges. If you're not sure if this is the right solution for your own business, why not let us show you around?
Schedule Your Personalized Tour