Consulting
Services
Connect with Our Behavioral Experts for Product Training and Implementation
Building Behavioral Expertise
Our behavioral science experts are here to provide the level of support you need to make behavior and money insights an integral part of your organization. Our team can work with you or for you.
We have talented trainers, facilitators, coaches, and consultants who are adept in applying the 4,000+ behavior and money insights that we measure. We deliver a range of consulting services aimed at helping people make smart decisions in all areas of life and business including work, leadership, marketing, entrepreneurship, family, financial planning, investing, and planned giving. Training is available for those who wish to become a DNA Behavior Practitioner as well as those who desire a deeper understanding of one or more focused areas.
DNA participants can achieve greater alignment to their natural talents and behavior styles, as well as build an improved relationship with money.
We'll show you how to stress less, do more, and be well for longer!
TRAINING
DNA Behavior Practitioner Training
After you've seen the benefits that our behavior tech platform delivers, you may be interested in gaining accreditation or certification as a DNA practitioner. We'll give you the tools you need to guide and advise others on how to use the insights to make high-stakes decisions, build better relationships, improve performance, and reduce stress.
Accredited Advisor
Remote
In this course, you will learn the basics of DNA Behavior discoveries, factor/sub-factor scoring and key insights. Self-guided study is paired with instructor-led study so that you get practice debriefing basic reports with immediate feedback. To aid your learning, you will get access to the Microsoft Teams learning cohort and a library of resources. You will leave this course as a DNA Behavior Accredited Advisor.
Next Classes

Class 1: Wed, August 2, 10:30am – 12:00pm EST
Class 2 (FDNA): Wed, August 16, 10:30am – 12:00pm EST
Class 2 (BDNA): Wed, August 16, 1:30pm – 3:00pm EST
*Optional 30 Minute Practice Session
Immediately following Class 2, you are invited to stick around to practice debriefing a client and getting real-time feedback from your peers and trainer. While optional, we find that participants who stay for the practice session are far more comfortable working with actual clients.
2023 Accreditation Classes will also be offered in November.
Certified Advisor
In-Person
This training takes a deeper dive into a comprehensive range of behavioral traits, behavioral identity, diversity and variability, and additional discovery processes. It is an instructor-led, hands-on experience with insights and debriefing. You will learn to use behavioral insights and money energy to build more unique experiences for clients and teams. Access will be given to the Microsoft Teams learning cohort as well as a library of resources. You will leave this course as a DNA Behavior Certified Advisor, and you will then have permission to use the logo in your practice.
Next Classes

Atlanta (in-person): Tues, October 17, 8:30am – 5:00pm EST
Atlanta (in-person): Wed, October 18, 8:30am – 12:00 pm EST
This will be the last Certification Training offered in 2023.
What Behaviorally Smart Business Leaders Are Saying

"The tools and processes gained as a part of being a Certified Business DNA Advisor help my executive management clients gain a firm grasp of their team's potential and how to best manage to their employees' strengths and goals, while also understanding the needs for future team growth."
Beth Miller
Executive Velocity, Atlanta, Georgia
IMPLEMENTATION
"Done With You" or "Done for You" Services
The DNA Behavior systems can be used to meet a wide range of business, family, and personal development goals. We provide one-on-one and group programs that focus on the areas you choose. We cover hiring, team and leadership development, personal growth, financial planning, family succession planning, as well as designing and customizing solutions to meet your unique needs. No matter what level of support you need, we can guide or assist to get you comfortable with using behavior and money insights.
Exponential Mindset Growth – Unleash Your Quantum Leap Capability
If you are an entrepreneur, CEO, leader, advisor, coach, or any other person seeking to radically change the trajectory of your life and business, there is nothing more important than the health and fitness of your heart and brain. The heart and brain are the ultimate technologies for success. Our in-depth Exponential Mindset Growth program will help you build greater behavior and money-consciousness to eliminate the primary impediments that flow through every dimension of your life and business. Our carefully curated program addresses the following key components which will dramatically accelerate your growth:
Authentic Identity Empowerment
Money Energy Amplification
Quality Life Longevity
Entrepreneurial Leadership Performance Acceleration
Our programming can be customized to include the consulting services modules below.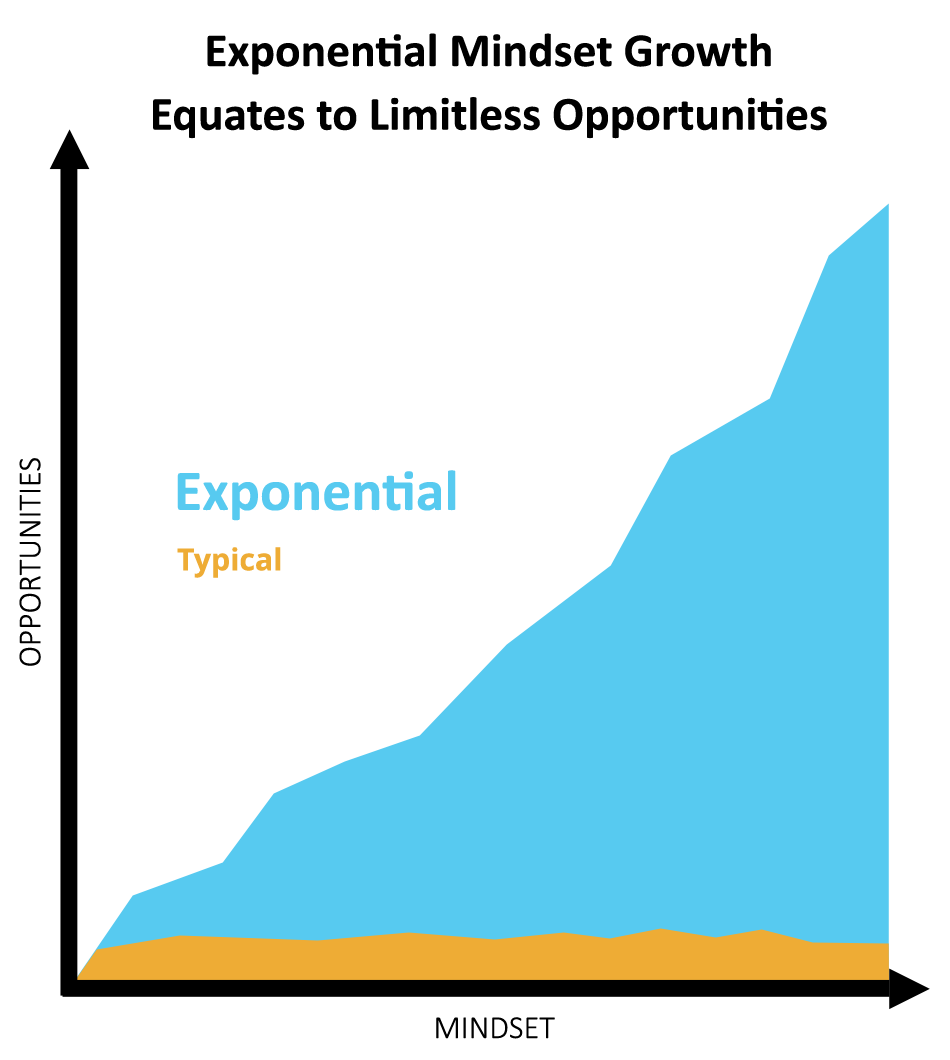 Hiring
Leaders can leverage DNA Behavior insights to drive smarter, behaviorally driven hiring. The same information can then be used to optimize the onboarding process.
Candidate Screening: We'll help you identify and predict the strengths, struggles, and work habits for job applicants and how they will fit with your corporate culture and the needs of your position. You'll get access to behavioral insights, interview questions, and a one-on-one consultation to practically apply behavioral science in your hiring process.
Benchmark Setting: Expanding on the hiring insights, we'll help you build custom role benchmarks. Our experienced research team can analyze any role in your organization and identify the perfect behavioral match. You'll be able to optimize the hiring process and get the right people in the right roles, right from the start.
Digital Twins: For improving the consistency of hiring and promotion decisions, digital twins can be created by cloning the decisions of the best recruiters using artificial intelligence technology. All the hiring elements that a panel of the best recruiters would consider in making their decision would be incorporated into the digital twin.
Team Performance and Talent Development
Teams function best when there is an awareness of each member's natural talents and work habits. It leads to improved communication, fosters understanding, and ultimately boosts performance. The programs we provide for teams examine each member's insights, then lead them through a more conscious team decision-making process.
Team Awareness (online or in-person): This program is designed for teams. We'll examine each person's natural behavior and workplace insights, analyze the team report, and provide a 90-minute team awareness session. Each participant gets access to their own insights as they complete the discovery. An individual debriefing with each participant can also be added prior to the team event to ensure the team is comfortable with their own results prior to sharing with the group.
Team Decision Making: In this program, participants will attend a team awareness session, then be guided through a deep study on the decision-making variability of the team. Variability in decision-making costs companies millions each year because it is hidden and unmeasured. We begin by analyzing a typical repetitive decision-making process requiring human judgment (like talent assessment, knowing a client, portfolio design, compliance, creating a budget, or planning a project timeline) for variability, then provide a readout on the opportunity for improving consistency.
Leadership Performance Coaching
To be an effective leader, coach, advisor, or facilitator, it takes a degree of self-awareness. After exploring your own inherent behavioral identity, we provide additional insight to your work talents and leadership style, then coach you on how to use this information for yourself, your team, and your clients.
60-minute Identity Interview: We'll explore your natural work talents, workplace operations and hiring report followed by an Identity Interview, which will help you clarify your unique talents and identity.
Leadership Identity Coaching: We take a deeper dive into the details of your identity and leadership style with this one-on-one coaching program, customized to address your individual needs.
Additionally, we have specific coaching processes for advisor, sales, employee and career performance, which can be customized to meet your individual needs.
Client-Centered Business Design
We work with all types of organizations on the transformation of their business model so the client becomes the center of the whole service life-cycle. Our approach, technology, and depth of behavior and money insights allow for the easy implementation of hyper-personalization. This allows you to build a higher level of client engagement for longer. We help the organization appoint and build a behaviorally optimized sales or advisory team matched to ideal clients to make this business evolution happen.
Design Meeting: In this program, participants from leadership and sales or advisory teams will attend a planning session to review how the sales segmentation and client journey could be made more effective with the overlay of behavior and money insights at specific touchpoints. We will examine the behavior and money insights of each team member and their clients to determine the optimal client experience model.
Digital Twins: For improving the consistency of how clients are understood, selected, and interacted with across the organization, digital twins can be created by cloning the decisions of the best sales or advisory teams using artificial intelligence technology. All the elements that a panel of the best sales or advisory teams would consider in making their decision would be incorporated into the digital twin.
Family Facilitation for Continuity Planning
For financial planners working with families on financial plans, legacy planning, or generational transition, we offer a family facilitation package. It includes a planning meeting with the advisor to work out the agenda and goals for the meeting, a 90-minute family discovery session facilitated by a DNA Behavior expert, and a 60-minute debriefing session with the advisor to build a plan to continue working with the family based on the insights shared during the session. Expert facilitation helps you to address communication issues in the family so that trust can be built and maintained as they build a more secure future. Ongoing family facilitation services are available depending on the needs of the family.
Behavior Tech Implementation
When you are not used to building an app or a tech platform, the task ahead can be daunting. Extreme clarity is required between you and the tech team, so there are no missed expectations. Consideration must be given to how the app will connect to the outside world, the design of its architecture, and your organization's workflow. Therefore, we can step in and guide our ISV partners in gaining clarity for the scope and design of their unique behavioral-based business solution which will be using the DNA API.
Keynote Presentations
Our Executive Chairman and Founder, Hugh Massie, delivers keynote presentations around the globe to demonstrate how behavior and money insights can be practically used to transform business and personal performance and decision-making. Each presentation is typically 60 minutes and can be supported by additional workshops. Topics include:
The Quantum Laws of Money Energy
Energize Your Life and Money for Long-Term Happiness, Success, and Health

Behavioral Variability
How Noise Impairs Organizational Decision-making

Behavioral DEI
Building Bridges for Working Better Together
Customized "Behaviorally SMART™" Workshops
We can customize experiential workshops for your event to provide engaging, personal, and meaningful takeaways for participants. Our workshops typically cover topics such as:
Behaviorally SMART Business Decision-Making
Behaviorally SMART Financial Advice
Behaviorally SMART Leadership
Behaviorally SMART Entrepreneurship
Behaviorally SMART Careers
Behaviorally SMART Families
Behaviorally SMART Marketing
Each participant will get a personalized insight report with guidance on how to interpret and use it. Workshops may be booked whether you are a system subscriber or just interested in providing a one-time learning experience for your group.
Talk with Our Behavioral Experts
For more information about our training, facilitation, coaching, and consulting services, schedule a 15-minute call with our behavioral experts.