Money Energy
Unleash the Quantum Power of Money
Leverage Your Authentic Identity to Power Your Best Life
We help aspirational people develop their capacity to make quantum leaps towards unleashing their true potential in life, thereby unlocking their unlimited Money Energy Potential.
"Money energy" is the power and capacity to generate wealth that becomes a stored force releasable into your life at any time.
Achieving beyond exponential growth is accomplished by leveraging one's authentic identity and unblocking the congestion caused by the three dimensions of money. Not only is money a currency that is earned, saved, spent, invested, and given, it is also behavioral in terms of your perspectives and biases as to what it is and how it is used. And, importantly, money carries an omnipresent energetic force that powerfully, but quietly, impacts every dimension of our life.
A healthy relationship with money can increase longevity, but you must reduce stress first. Harness the energetic power of money to be happy, successful, and healthy for longer.
Hugh Massie, Chairman & Founder, Money Energy Pioneer
Barriers to Maximizing Your Money Energy

Behavioral Risks

Each of us has a unique behavioral style that potentially fosters biases and blind spots impacting our life and financial decision-making.

Ongoing Stress

Financial, physical, and mental pressures can short-circuit opportunities, human capital growth, and the ability to manage the stress of money in all areas of your life.

Capability Limitations

Without an increased level of behavior and money consciousness, along with greater financial literacy, which comes with measurable insights, additional training, and access to tools, it is hard to generate more money energy.
This Formula Changes Everything
By participating in our Money Energy Discovery Process, you will obtain scientifically measured insights to create previously inconceivable opportunities for driving wealth, happiness, and health for longer.

Learn How to Overcome the Obstacles to Quantum Leap Transformation
Here's how DNA Behavior can help:
Sharing the inner workings of the Money Energy Formula so that you can not only learn how to measure money energy, but understand its significance in every area of life, both positively and negatively

Guiding the discovery of your authentic identity which will help you be the most aware, confident, bold, and impactful version of "you" that you can possibly be

Teaching you how your inherent behavior style influences the building of a healthy relationship to money which will grow your wealth and enable a life of more experiences and much greater impact

Demonstrating how greater consciousness of your money energy can help keep stress in check and boost the personal life energy sources which help you live a quality life for 30 more years or longer

Revealing the necessary performance attributes which will help you unleash the limitless potential in your business or career growth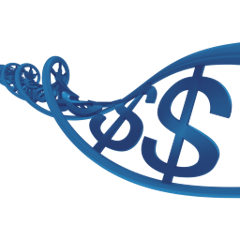 Are You Ready to Begin Your Money Energy Journey?
Coming Soon!

The Money Energy Training and Mastermind Program
Make sure to join our Digital Community to be notified when this program becomes available.