Money Energy
Unleash the Quantum Power of Money
"Money energy" is the power and capacity to generate wealth that becomes a stored force releasable into your life at any time.
Barriers to Maximizing Your Money Energy

Behavioral Risks

Each of us have a behavioral style that potentially fosters biases and behavioral variability impacting your financial decision-making.

Ongoing Stress

Financial, physical, and mental pressures can short-circuit opportunities and your ability to manage money.

Capability Limitations

Without an increased level of financial literacy, additional training, and access to tools, it's hard to generate money energy.
This Formula Changes Everything
Create previously inconceivable opportunities for driving wealth, happiness and health—for longer.

Learn How to Overcome the Obstacles to Your Financial Freedom
Here's how DNA Behavior can help:
Teaching you how your inherent behavior style influences your relationship with money

Revealing how money energy can help provide the key to keeping stress in check

Sharing the inner workings of the Money Energy Formula so that you can not only learn how to measure money energy, but understand its significance in every area of life, both positively and negatively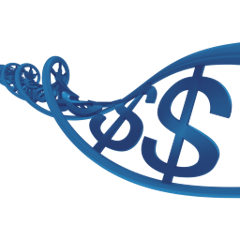 Are You Ready to Begin Your Money Energy Journey?
NEW for 2023!

The Money Energy Training and Mastermind Program
Make sure to join our Digital Community to be notified when this program becomes available.