Financial DNA®
Personalize the Financial Planning Process
Going Beyond a Risk Profile
Get firm-wide behavioral finance technology that uncovers everything you want to know about your clients' inherent behavior styles and money attitudes. Our detailed insights power the entire financial planning process with an award-winning financial behavior and risk analysis that goes far beyond what you get with traditional risk profiling tools. You instantly get the information you need to adjust your approach, connect with people, and provide more value. You'll be able to understand what drives the decisions of your entire client base as well as your own team.

Key Features
Behavioral Finance Insights for Practical Decision-Making

Optimized Analysis for Saving Habits, Budgeting, Setting Goals, and Risk Appetite

Side-by-Side Behavior Comparison Feature for Client/Advisor Matching

Communication Keys for Client Relationship Building at Every Interaction

Real-time Market MoodTM Prediction Tool

Behavioral Bias Identifier

Modern, Easy-to-Use Interface

Customizable Dashboard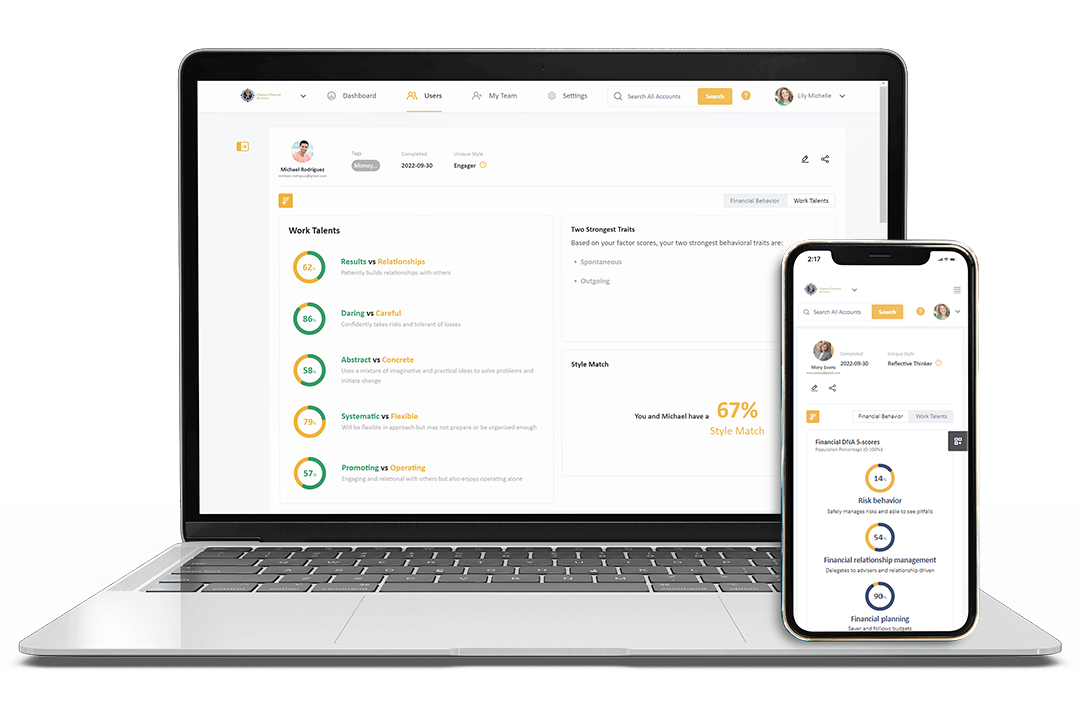 2 HOURS
Financial DNA saves advisors an average of 2 hours or more per client per year.
– DNA Behavior, 2001–2021
The time saved equates to improved advisor productivity.
56%
Over half of advisors are interested in using a Behavioral Finance solution but have not yet identified a toolset.
– Schwab, 2020
Financial DNA is the only system available providing measurable behavioral finance insights and scripts. 23%
Only 23% of advisors feel comfortable talking about personal issues with clients.
– eMoney, 2022
Financial DNA helps an advisor safely and confidently have these conversations. Predict the Market Mood of Your Clients
We track real-time market activity and match it with what we know about each investor to predict how they feel about market changes. This measurement of Market Mood or Market Sentiment will tell you whether to expect fear, exuberance, or something in-between from that client at any given point in time. You'll get easy-to-understand behavioral management tips and action items for investment advisors and Fintech applications. Clients can be behaviorally managed or "nudged" according to their financial behavior style in consideration of their Market Mood.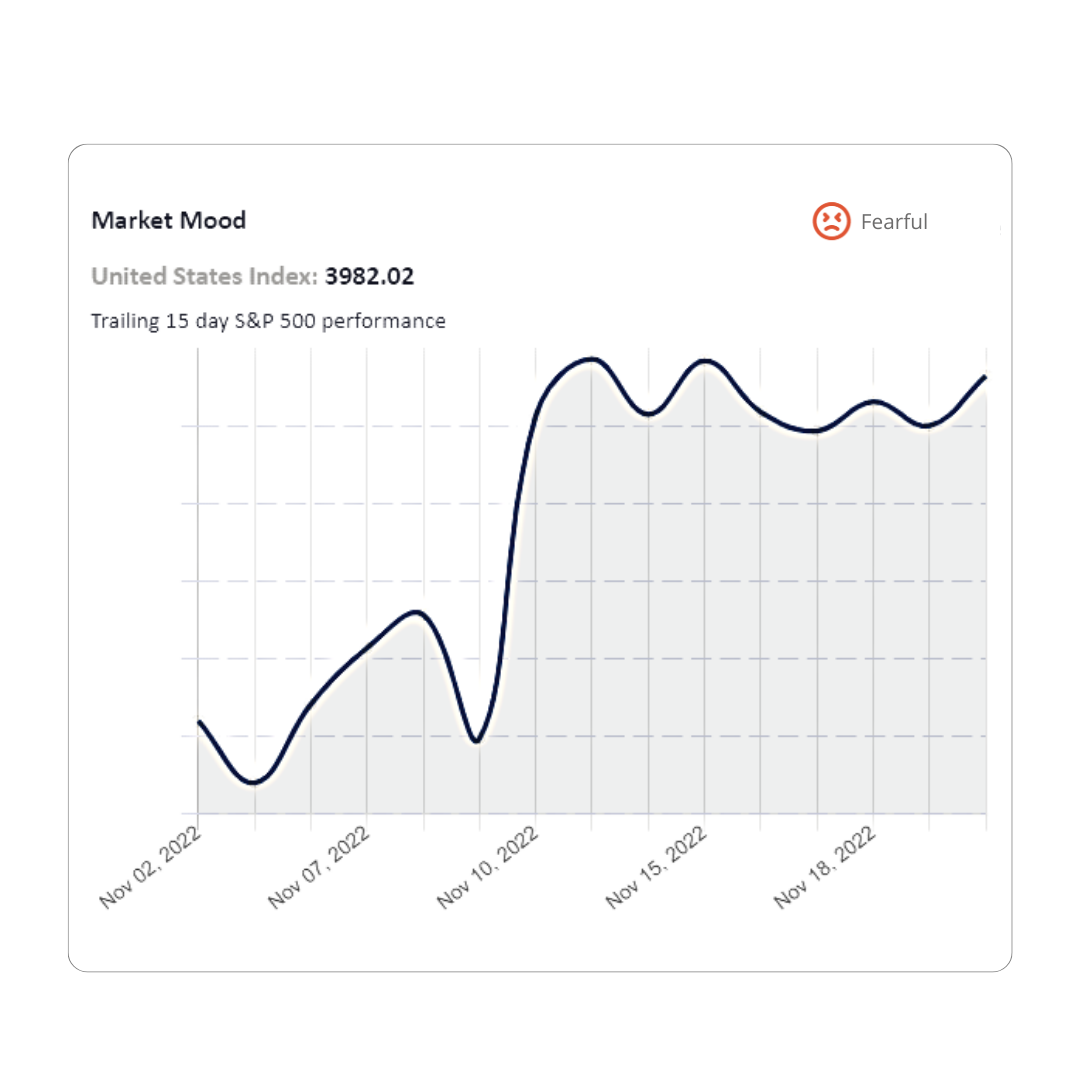 Match Advisors to Clients
Since it's easier to work with people who have a similar behavioral style and approach to decision-making, we've created a quick and effective way to match advisors with clients. By pairing people using data-driven behavior metrics, those relationships will be easier to manage. There is no need to drain your energy by working with people with opposite behavior patterns when they could be a perfect fit for someone else in your advisory team or firm. When advisors are paired with the right client, you can expect performance as well as energy levels to improve.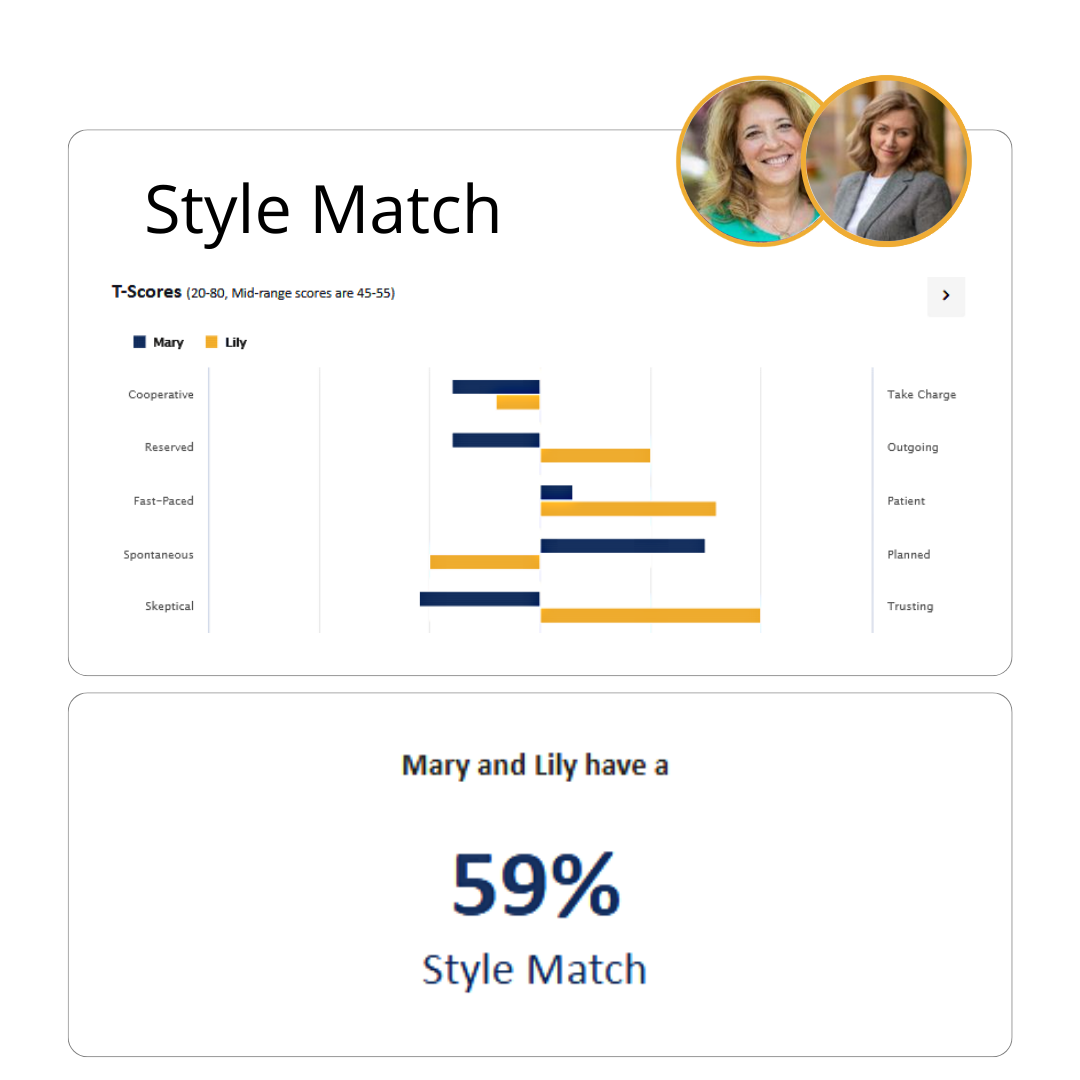 Pinpoint Behavioral Biases
The reality is, we all have a set of biases that drive our decision-making which can lead to less-than optimal outcomes. We recommend that advisors and investors acknowledge their own top biases and learn how they play into decision-making patterns. Recognizing the 16 primary behavioral biases that drive choices heightens your awareness, allowing you to have better control of outcomes.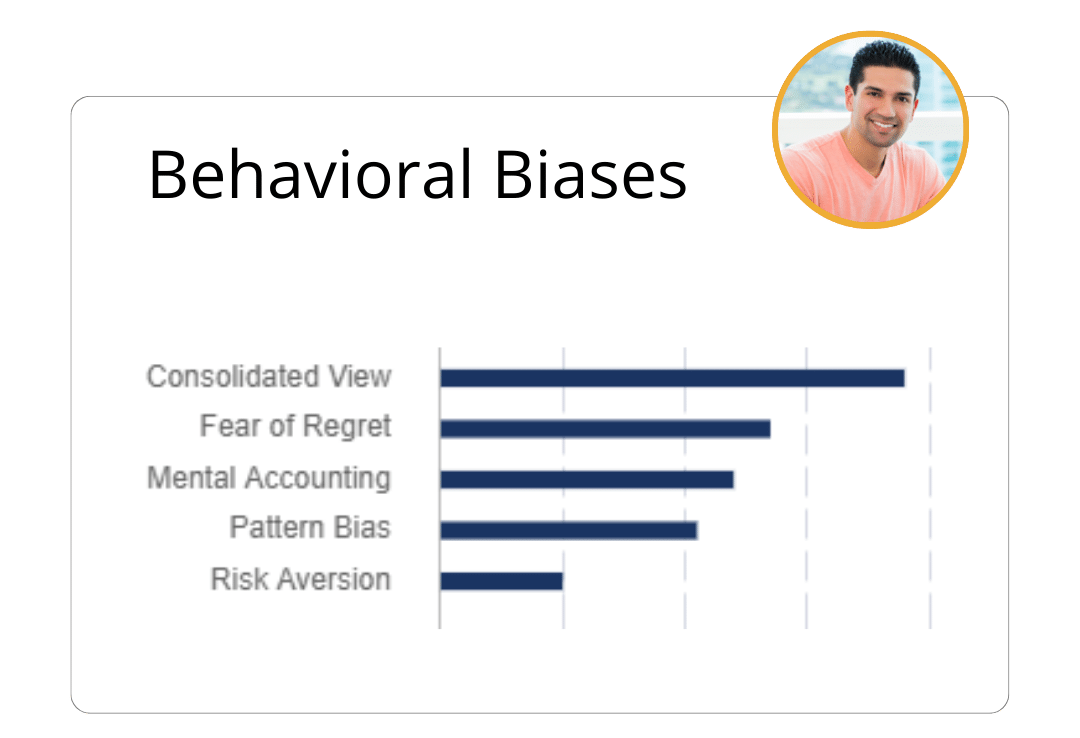 Plan the Perfect Meeting Environment
People are as behaviorally diverse as their fingerprints are different. Some will prefer to meet one-on-one, while others will feel more comfortable with the whole team present. A casual coffee shop meeting may be ideal for one person, but another might prefer a formal conference room setting with plenty of information provided. These details matter when you want your clients to feel at ease and be able to focus on the decisions at hand. Our insights will help you determine when, where, and how to meet with every one of them.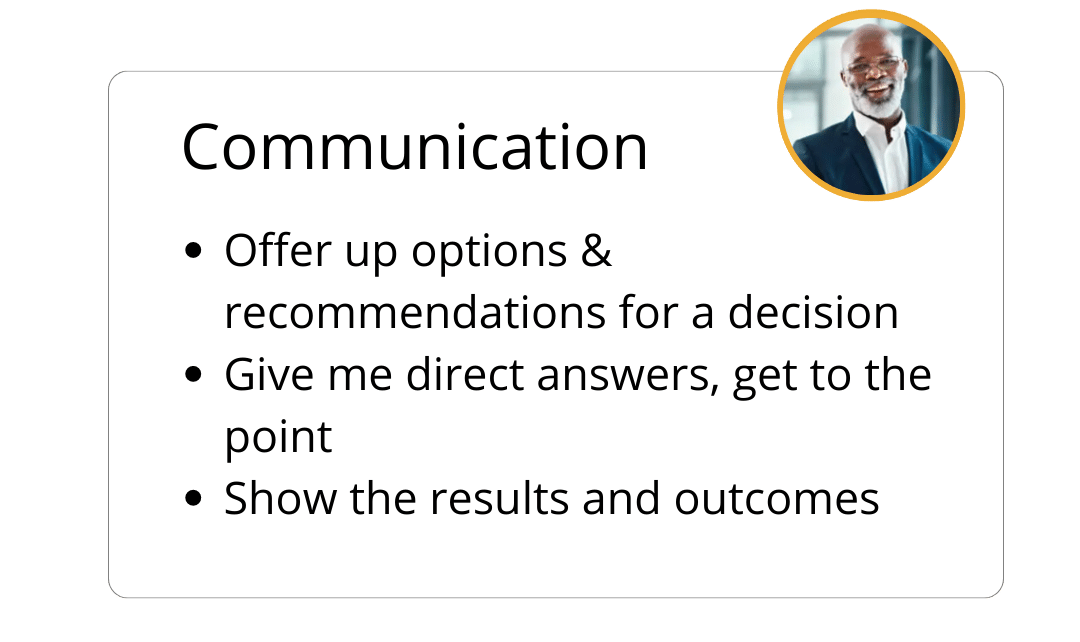 Share Financial Behavior Insights with Clients
The world has moved beyond PDF reports, and so have we. Give your clients the "ah-ha" moment during a Zoom meeting or in your office by sharing a live view of the DNA App dashboard with them. You can access it on your mobile phone, computer or tablet and quickly navigate to the full-screen presenter mode. You'll be able to pull up individual profiles to view graphs, charts, and insights that are easy to understand and act on. You can even customize the colors to match your branding!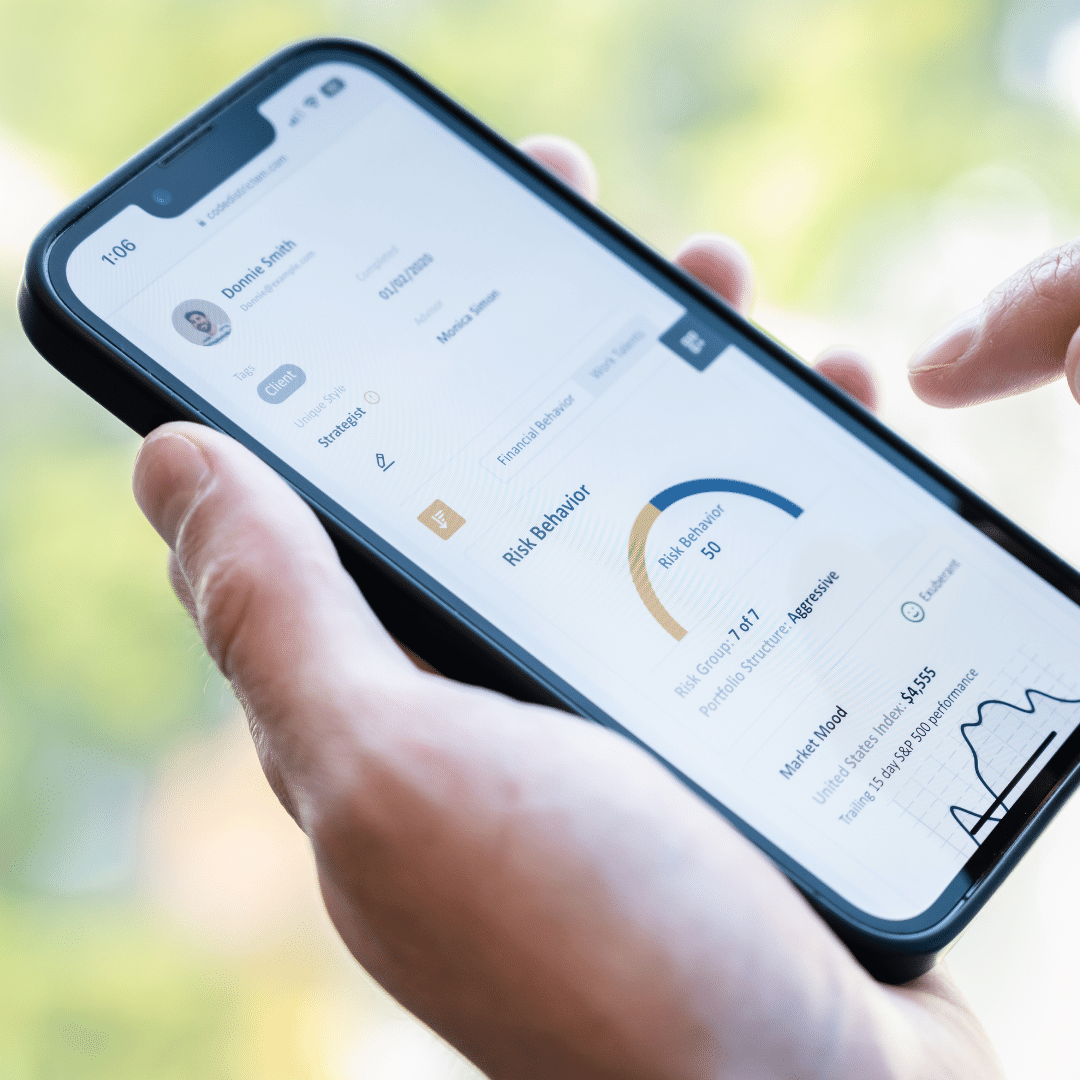 What Behaviorally Smart Business Leaders Are Saying

"Since integrating the Financial DNA profiles into our practice, we have benefitted greatly. It has enhanced communication, trust, role alignment, productivity, and lives in general. Further, our client meetings have become more productive as we fine-tune each meeting to the client's communication preferences."
Frank Danielson
Senior Financial Planner, Danielson Group Wealth Management Assante, Vancouver, Canada

"Financial DNA was the first instrument to correctly report my overall naturally cautious risk style for decision-making, but recognizes because of my extensive financial education I may at times tolerate higher investment risk."
Jill Crawford
Wealth Manager, Merit Financial
Take a Look for Yourself
We've made using behavioral insights a reality in 125 countries by solving significant relationship, productivity, and decision-making challenges. If you're not sure if this is the right solution for your own business, why not let us show you around?
Learn More
If you want to gain a more in-depth understanding of any topic covered on our website, be sure to visit our Resources page.
Try Before You Buy!
No credit card. No obligation. No pressure.
The best way to understand the value of our solutions is to try the DNA Natural Behavior Discovery Process for yourself. If you like what you see, you can extend your personal discovery to a free 14-day subscription trial for your business.
What are you waiting for?