ISV Partners
Leverage Our Technology
Collaborate with Us
If you'd like to harness the power of our behavioral technology by directly incorporating it into your own business applications or systems, we invite you to consider becoming an Independent Software Vendor (ISV) Partner. You can choose from up to 4,000 behavior and money insights to personalize your app's experience. By partnering with us, you can add a human element to your current app or start a tech business from the ground up.
The ISV Partnership program has three tiers: Silver, Gold, and Platinum. These tiers allow firms to choose the best starting place based on the volume of insights and the resources they need to scale.
A Fast, Flexible and Developer-Friendly API
The DNA API (Application Programming Interface) gives our ISV Partners access to thousands of behavior and money insights, allowing them to build amazing apps. It is constantly evolving, with new features being added all the time.
We make it easy to seamlessly plug in our "behavior chip" in the background, while matching the look and feel of existing branding and applications on the front end. In addition to the DNA API, partners also get access to developer resources and the ISV Partner portal which houses a wealth of helpful information and intellectual property. You can take advantage of the API library, reporting, and extensive user-friendly documentation as well.
Top-Tier Security
As a member of the Microsoft Technology Center, DNA Behavior has built the API off the most modern and secure tech stack for our ISV Partners to use.
Manage your own keys
Access to security reports
Ability to create instances in different global regions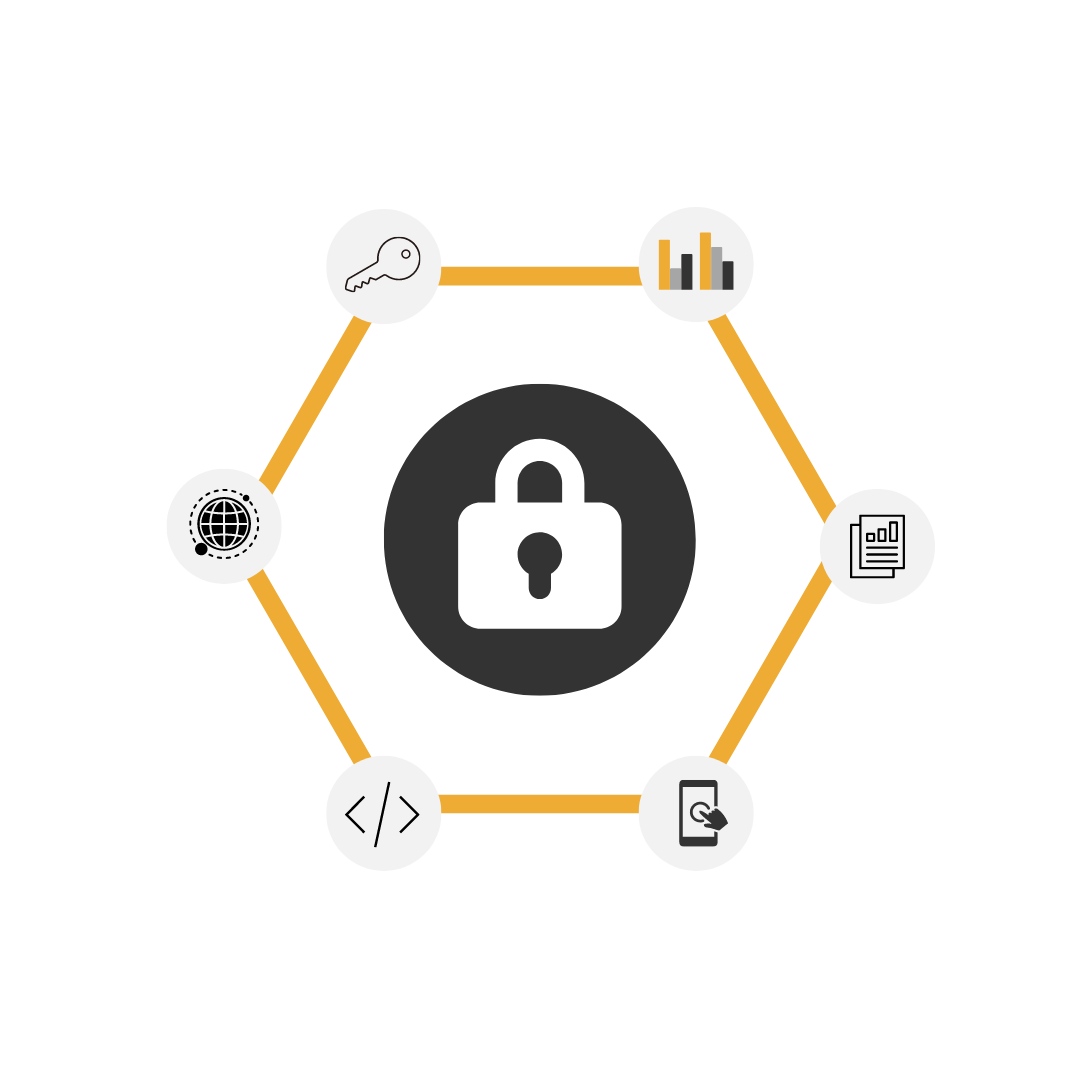 DNA Knowledge Base
Our training team has spent hundreds of hours converting our training content, developed by behavioral experts over more than 20 years, into a searchable online library (Knowledge Base). You can quickly become a behavioral expert or just get answers to your burning behavioral questions from your own home.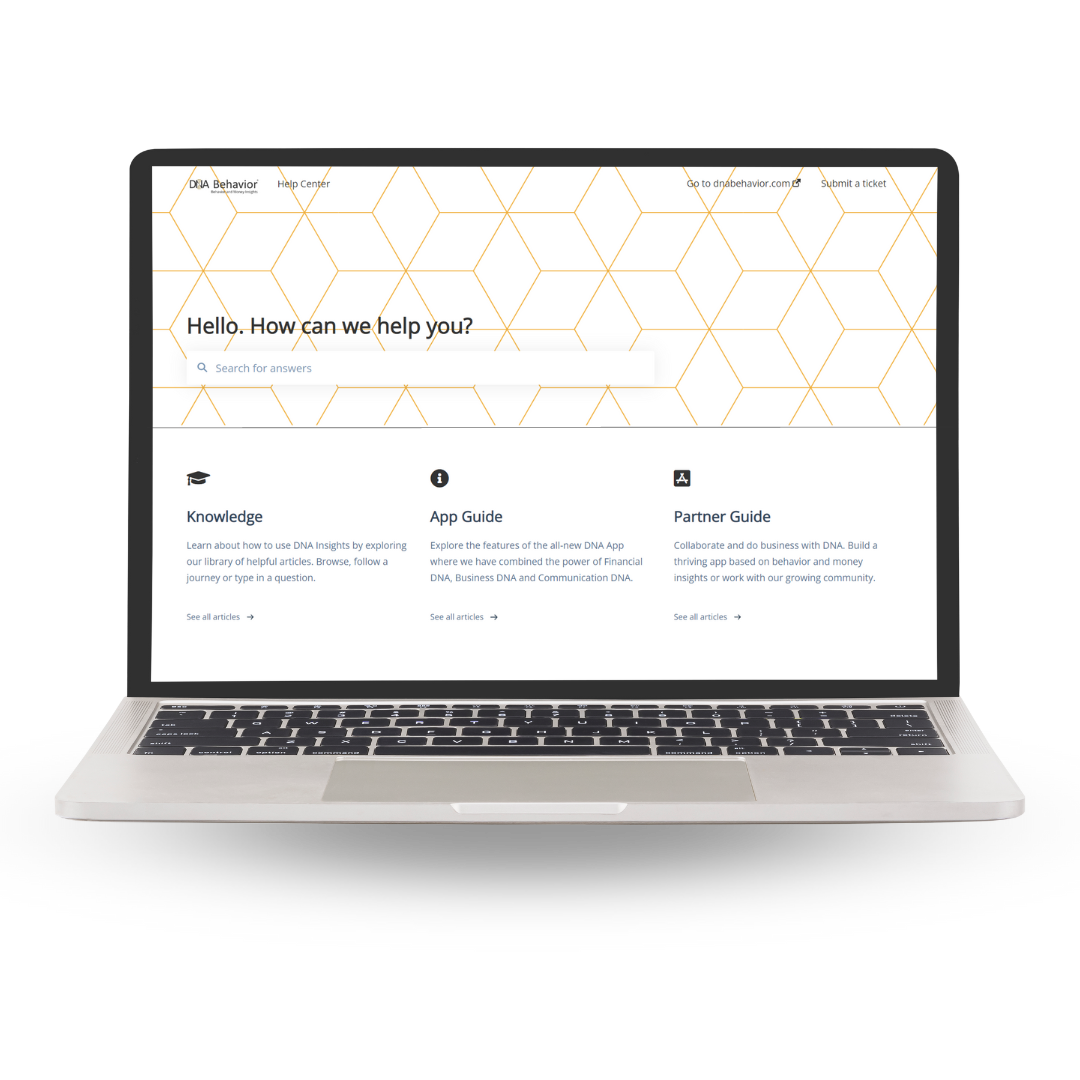 Augment Your Staff with Ours
Are you building something big, but don't have the team to help you build it? Platinum ISV Partners can gain access to our development team, certified coaches, advisors, behavioral research specialists, and PhDs to help you build your app better and faster.
What Behaviorally Smart Business Leaders Are Saying

"When I met DNA Behavior, we married the feel of not just money management, but how we tied behavior and emotions into to how people spent and saved and invested their money... We talked about the vision of being able to bring practical human insights to the masses, to make it so that the everyday layman could understand and decode behavior because it was at the center what was causing, most likely, friction or drama in their lives... We evolved from there, now into a full behavioral science division, where we have incredible team members... It's been quite a journey."
Jeff Morris
CEO, DreamSmart Academy
Learn More
For more information about our IVS Partnership Program or our related Consultation Services, schedule a 15-minute call with our API experts. If you prefer to read more first, take a look at our detailed brochure.
Schedule a Call with Our ISV Experts
Try Before You Buy!
No credit card. No obligation. No pressure.
The best way to understand the value of our solutions is to try the DNA Natural Behavior Discovery Process for yourself. If you like what you see, you can extend your personal discovery to a free 14-day subscription trial for your business.
What are you waiting for?