DNA Natural Behavior Trial
Explore the Discovery Process
Experience the Power of Self-Awareness
See if we can pinpoint your work talents, accurately predict your communication style, and identify your unique desired tasks. Exclusive to this trial, you'll receive access to a report highlighting your own personal behaviors. If you'd like to see all of the insights available, you can schedule a demo with our team after you complete an assessment.
You'll get:
Your Work Talents Report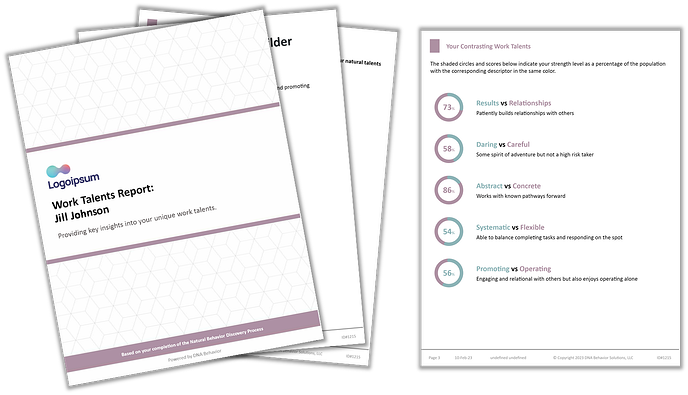 Customizable Dashboard
Today, you'll see the first stage of what DNA Behavior has to offer. After you've upgraded to a full subscription, you'll be able to make the following customizations:
Co-brand the screens (and reports) for your business
Add the discovery to your website, and get alerts as you receive completions
Access online training and support, on-demand 24 x 7
Configure which screens and results to share with participants
Access additional reports and tools to compare teams and others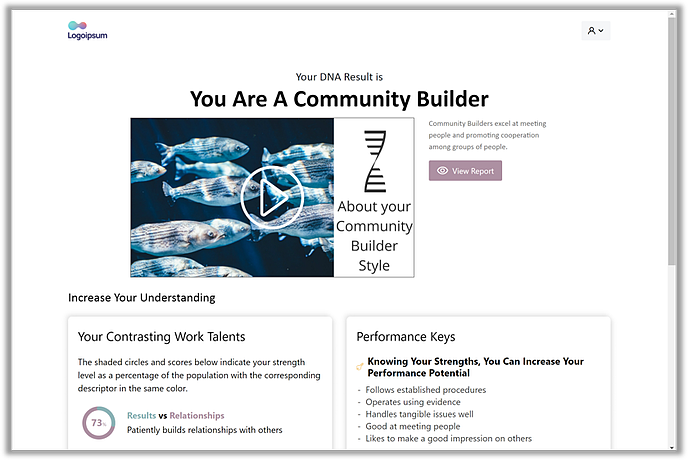 Start Your Free Trial
No Credit Card Required
Spend 10 minutes completing the DNA Natural Behavior Discovery Process and immediately view your results dashboard and two reports.